Hi!
We're participating in New Friend Friday, Follow Me Friday, Blog Hop Friday, Friendly Friday Follow, and Thursday's Friends this week. Any comments and followers are welcome. We're interested in all sorts of things so don't be shy! We'll do all follow backs by Tuesday (leave us a comment so we know you were here!). Thanks for stopping by today and be sure to come visit us again soon!
1. Celebrated breaking the 100 followers mark.
Just B You
was our 100th follower! Please pop over to say hi and let her know you're visiting from Welcome Sunshine Home. Check out her etsy shop while you're over there. We've met lots of fabulous people and enjoy the warm welcome we've received from all of you. Thanks for helping to make this so much fun for us! :)
2. Shared our Maine Home and Design Midcoast Show experience
here
.
3. Put Max in the lime light
here
4. Showcased our hand painted sunflower dishes
here
for
Kelly Korner's
Show Us Your Life series.
5. Enjoyed our second feature from Under the Table and Dreaming
here
and our first feature from Keeping it Simple
here
.
Thank you Stephanie Lynn and Kaysi! :)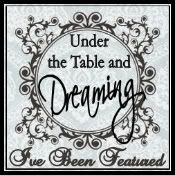 Today is all about enjoying a weekday off from work and preparing for another fun filled weekend. It's a such a beautiful sunny day. I love summer in Maine! We'll be taking the pups to the dog park soon to get them tuckered out for the weekend. Tomorrow we'll finally make a dent in our chores list and then we'll reward ourselves with a sunset picnic at the beach. Jake's planning to share my Rainy Day S'mores and our proposal story some time this weekend. I'm planning to soak up as much sun and warmth as I can.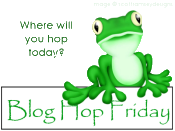 Today, we're also arriving fashionably late to a Thursday party hosted by
Menopausal New Mom
.